Jack Dorsey wants the whole world to know that he has a "Bitcoin watch", when he appeared at the congress with one.
Recently, US Congress held a public audience, regarding fake news and social media and the use of social networks for the dissemination of false information.
In this public hearing, in addition to Jack Dorsey, other public figures were also present, such as Facebook CEO Mark Zuckerberg or Google CEO Sundar Pichai.
In Jack's participation, however, it was noteworthy that the only device that was in front of his camera was a "Bitcoin price watch."
Dorsey gave a 5-minute presentation, where he talked about the importance of finding ways to combat the misinformation that is often shared and relayed through the platform, but without alienating new users of the platform.
Jack chose a very interesting place to appear. Apparently he is in the middle of the kitchen, where you can see only a little cutlery and the only thing highlighted, besides him, is the BlockClock Mini watch, designed specifically to show different information about Bitcoin.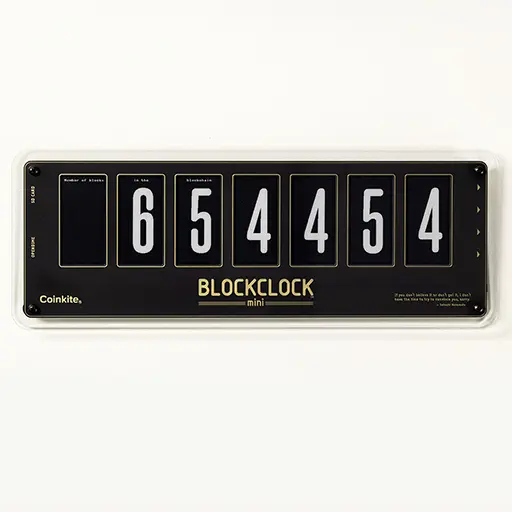 During the video it is possible to see the time (something that the clock also does) and also the block height count of the blockchain in this bitcoin watch. But in addition to this information that can be seen above, it also shows the price of the cryptocurrency and other relevant data.
This is a sign, nothing subtle, of the relationship between Jack Dorsey and his love for Bitcoin. The Twitter CEO has been a big supporter of cryptocurrency. On his Twitter profile, the only thing in his description is #bitcoin.
This support for Bitcoin is demonstrated in much more than on his social network, as companies founded by him work directly with the currency, in addition to Dorsey thinking that Bitcoin is the future of the internet.
Perhaps the presence of the clock, with a certain prominence, at such an important moment can even be an indirect message from Dorsey, far beyond his positivism towards Bitcoin.
Perhaps he wants more and more people to know about the currency.
BlockClock Mini watches are developed by the Coinkite Store, and can be found in the international market. But the store itself highlights that the demand for this model is so great that the waiting time can be long.